What are the Drink Driving Limits in the UK?
Driving whilst under the influence of alcohol is illegal and there are strict penalties for anyone caught over the drink driving limit. It is hard to say to how many drinks will take you over the limit as it is dependent on the following factors:
your weight, age, sex and metabolism
the type and amount of alcohol you're drinking
what you've eaten recently
your stress levels at the time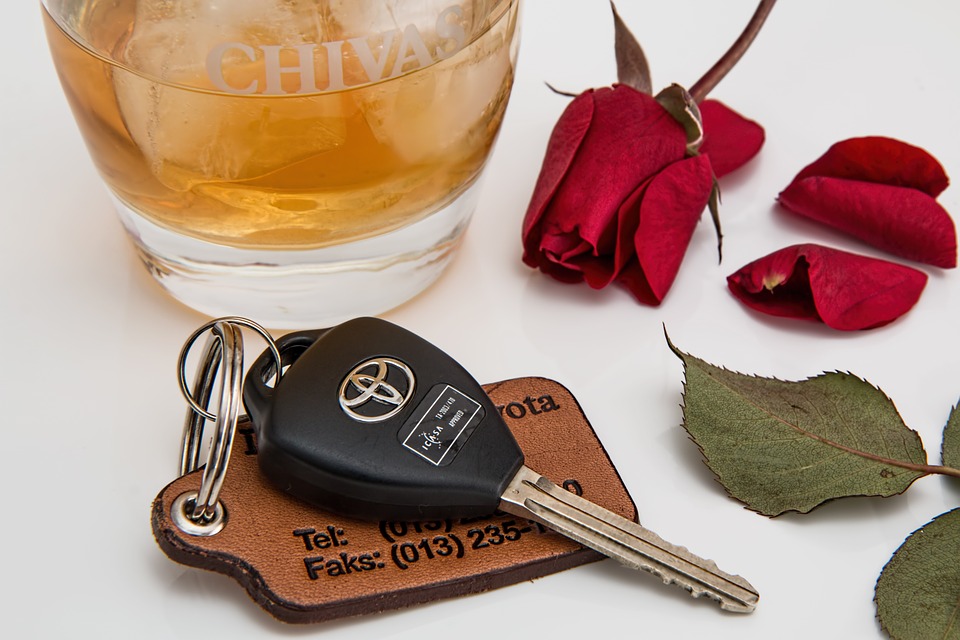 For this reason the government does not supply an exact drink amount but rather a number of different levels of alcohol. These levels are different in Scotland than in the rest of the UK.
The table below displays the different legal limits used by the police in the UK:
| Levels of Alcohol | England, Wales, Ireland | Scotland |
| --- | --- | --- |
| Micrograms per 100 millilitres of breath | 35 | 22 |
| Milligrammes per 100 millilitres of blood | 80 | 50 |
| Milligrammes per 100 millilitres of urine | 107 | 67 |
Removal of the Statutory option
As of April 2015 drivers suspected of DUI can no longer rely on the statutory option to replace a breath sample with blood or urine evidence if they are just over the limit.
The statutory option allowed suspected drink drivers who were between 40 and 50 micrograms of alcohol per 100ml of breath in their system to provide alternative sample.
This option was commonly thought of as a loophole around the law. As the driver would had to wait for a medical professional to take blood or for an officer of the same sex to accompany them for a urine sample. Waiting for officials can take time and it was often the case that more than an hour had elapsed meaning the alcohol level had decreased to within legal limits.
30 years of using the breath testing machines has proven them to be accurate and reliable and has subsequently made the statutory option redundant in situations where an individual is suspected of drink driving.
Penalties for Drink Driving
The penalties for drink driving offences differ: there is the possibility of a custodial sentence, being banned from driving and facing a fine.
For driving or attempting to drive while above the legal limit you may get:
6 months' imprisonment
an unlimited fine
a driving ban for at least 1 year (3 years if convicted twice in 10 years)
If suspected of drink drinking you must provide a breath, blood or urine sample. It is against the law to refuse.
For refusing to provide a specimen of breath, blood or urine for analysis you may get:
6 months' imprisonment
an unlimited fine
a ban from driving for at least 1 year
The main reason for not drinking and driving is the harm you could potentially cause to others. If you are involved in an accident while under the influence and it results in the death of another person there are serious consequences involved.
For causing death by careless driving when under the influence of drink you could face:
14 years' imprisonment
an unlimited fine
a ban from driving for at least 2 years
an extended driving test before your licence is returned
However, the consequences of drink driving are not always legal and could have a serious impact on your personal and professional life.
Possible repercussions of DUI include:
Loss of employment if you drive for a living
Your car insurance may increase significantly
You could encounter troubles when traveling to other countries such as the USA because of your criminal record
You will have to declare your conviction when applying for a new job
The social stigma attached to convictions for drink driving
Being accused of drink driving is a serious offence. As we discussed above large fines and even imprisonment could face those who are arrested for driving whilst drunk.
Due to the severity of the charges and the possible ramifications of conviction, it is essential that you get help from a specialist drink driving Solicitor.
LawBid works with Criminal Law specialists across the UK. If you find yourself in need of a Solicitor related to a motoring offence then visit our motoring offence services area and find out more.
Interested in hearing about the laws surrounding drug driving? Check out our blog post.